33 flights cancelled due to strong winds
More than 3,500 passengers travelling to and from Madeira have been affected by the cancellation of flights on Friday and Saturday due to the strong winds. Early warning was given on Thursday when a TAP flight had to turn back to Lisbon – unusual, as TAP generally tend to land when others choose not to. 12 of 19 flights on Friday failed to make it, with obvious implications for the return legs. As usual Porto Santo was the first alternative "haven" for charter flights, whilst Faro and the Canary Islands accommodated others. A number of scheduled flights returned to their departure airports.
Portugal breaks foreign tourist record
Portugal has never received as many foreign tourists as it did in 2015 according to official data released last week. Last year was the best year ever for national tourism, with a total of almost 18 million guests staying at Portuguese hotels over the twelve months. 10 million of these were from abroad, boosting hotel revenues to a total of almost €2.5 billion.

The number of foreign tourists was up by 10% on the previous year, with 50 new hotels opening over the year (most aimed at the top end of the market) whilst hotel revenues rose by 13%. Coincidentally, and even more positively, the Portuguese Tourism Institute released a survey showing that the overwhelming majority of tourism operators in Portugal expect better results in 2016 than last year. All in all, the tourist sector is looking very healthy and continues to make a greater contribution to the nations GDP. The figures did not break the country down into regions, but I would guess that Madeira will account for a significant part of these numbers.
River concerns in Madalena on floods anniversary
The Diario reports today on concern over possibly illegal work being conducted on the banks of the Ribeira da Madalena do Mar. Locals downstream of the work are concerned that it could be a "time bomb" waiting to happen – this on the day after the anniversary of the floods in 2010. Various authorities have been consulted and the consensus appears to be that the company concerned may be operating without any kind of license or authorisation. Since the floods, all matters involving intervention in river water drainage should be referred to the Regional Directorate of Infrastructure and Conservation.
Portugal's students among Europe's most bilingual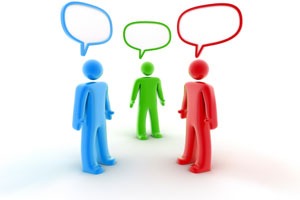 Thanks again to Ellen for drawing my attention to an article in the Portugal News, highlighting what we all knew – how talented the Portuguese are with second languages. Data from the European Union's statistical agency Eurostat revealed recently that more than 85% of Portugal's school children studied two or more foreign languages during 2014.
The EU average of students learning at least one foreign language is 59.9%, whilst in Portugal the figure is 97.1%. English was the most popular second language for eleven million Portuguese pupils, with just over 95% learning the language. French was second in popularity at 33.7%, followed by German (23.1%) and Spanish (13.1%). The Eurostat data revealed that all pupils attend English classes in Denmark, Spain, Italy, Malta and Sweden.