"Seasonal" ferry
Miguel Albuquerque, speaking last Saturday, reiterated his Government's commitment to re-establishing the ferry between Madeira and the mainland, even if it is only during the summer months. The President of Madeira made his speech at the Regional Council of Social Democrats, which took place on Saturday in Estreito de Câmara de Lobos. Apparently he did not elaborate any further.
€500 note to go amid growing misuse?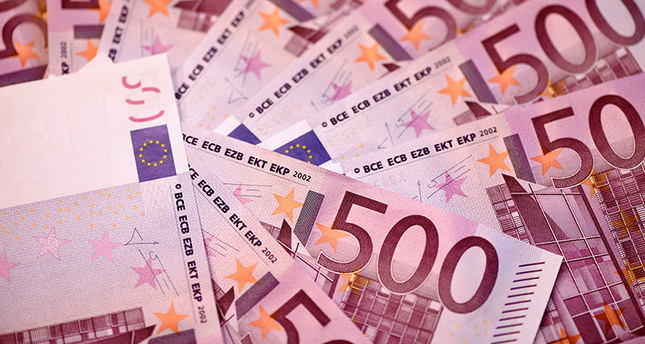 The FT today reports that the The European Central Bank is weighing the future of the €500 note amid a deepening debate on whether cash denominated in such large amounts serves any useful role. The French finance minister, quoted in the Guardian, agreed it was right to ask questions about the use of the euro's largest-denomination note, saying "the €500 note is more used to conceal than to purchase, more used for easing dishonest transactions than to allow you and I to buy something to feed ourselves". A number of media sources agree that there is growing concern among politicians that the €500 note is making life easier for terrorists, money launderers and drug barons.
Nun's Valley access restricted
The Diario reports that access to the Nun's Valley will be hampered over the coming months due to on-going improvement aimed at minimizing rock-fall and soil slippage. Work costing €4.6 million is being undertaken on seven embankments with a combined length of 600 metres.
Anona Festival
The popular Anona ("Custard Apple") Festival takes place this coming weekend (20th/21st Feb) in the village of Faial. The local Community Centre and Farmers Association promote the annual event in partnership with the Regional Secretariat of Environment and Natural Resources and the Municipal Council of Santana.

The event aims to support the production of the fruit and its derivatives, including liqueurs, puddings, ice cream and milkshakes, in an environment with a lot of entertainment, music and contests. Admission is free.
Update 19.2.16: event postponed – see Comments below
New lido opening date announced
Following up on a previous post, it has now been announced that the Portuguese Prime Minister, Antonio Costa, will, on his first official visit to Madeira, open the new lido on March 22nd.