Hotels 80% full for Easter
The Regional Secretary of Culture, Tourism and Transport, Conceição Estudante revealed yesterday that hotel occupancy in Madeira at Easter is 80% – 10% more than in the same period in 2013.  The figures are based on a survey conducted by the Regional Directorate of Tourism covering hotel units in Madeira and Porto Santo. The Regional Secretary considered that the figures calculated for the sector are "very good"
EU long-term unemployment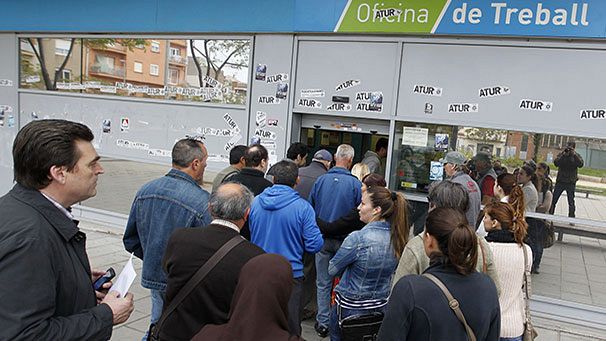 Released yesterday, Eurostat unemployment data shows that nearly half of EU's jobless have been out of work for over a year. This means long-term unemployment in the union's 28 member states is the highest it has been for at least a decade. The Spanish regions of Andalusia, Ceuta, Melilla, the Canary Islands and Extremadura had the highest unemployment rates of the entire European Union with between 34% and 36% unemployment. The Eurostat study had even worse news for young people aged 15-24 in the worst hit regions, with Ceuta registering a youth unemployment rate of 71.7% (the worst in the EU), followed by Andalusia (66.1%) and the Canary Islands (65.3%).
In Portugal, the figures show Lisbon being the worst region (18.5% overall unemployment), followed by Madeira (18.3%) – the latter increasing from 17.5% in 2012. Can't find any specific figures on youth unemployment here.
Lorry crash in São Roque
RTP Madeira report that a lorry crashed on the rotunda dos Viveiros (below the large Continente store) in the lower part of São Roque, at 5.00pm last night causing traffic congestion and preventing access to rua 5 de Outubro and Funchal. Apparently the wagon lost it's load whilst negotiating the roundabout – the lorry crashed into a passenger car, whilst the container fell into the yard of a house, causing significant damage. The driver was injured – a fault in the braking system is suspected.
More botanical art
The third of four paintings by Angie Gray (see two previous blogs). This one a Bird of Paradise (Strelitzia):