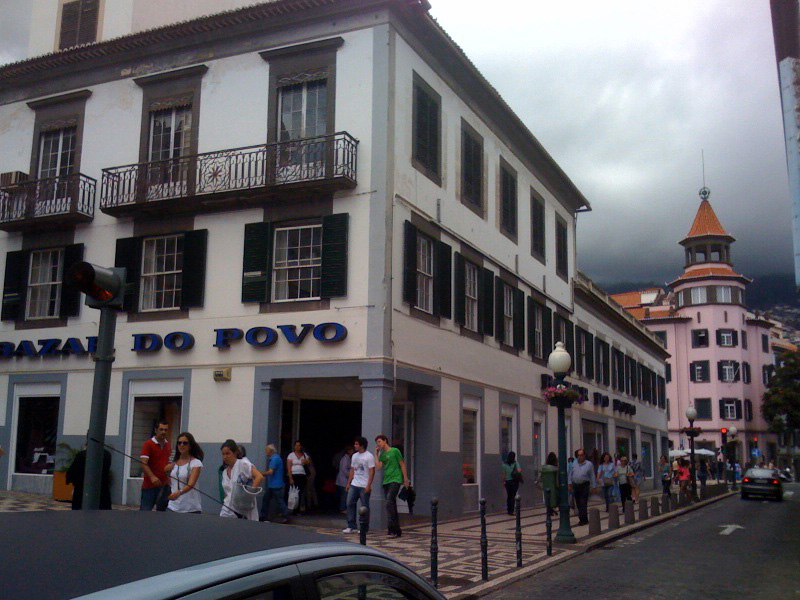 I have always found it interesting that when you talk to Madeirans, particularly local shop-keepers, about the state of the local economy, they have a genuine resentment of the growth of Chinese businesses on the island – a lot seem to blame them for everything in almost a racist manner not dissimilar to the way that a lot of Brits regard immigrant communities in the UK.
The Diario reported recently that there are currently 47 shops and 8 restaurants in the region managed by Chinese, which if you think about it is a strange thing to report in itself, in some ways reflecting the same paranoia. This is before the opening of the new Bazar do Povo in the centre of Funchal. This "Peoples Bazaar" was founded in 1883 and was one of the oldest establishments in operation in Funchal.
The establishment is to be temporarily closed, to allow a renovation estimated at more than one million euros, which will occur next month after the liquidation of the contents (a sale is currently in progress) and the transfer of their existing employees to other units of the Madeiran group run by Chinese businessman Wang Yonwei. Under the current "recasting and repositioning" in the regional market, the Group has also recently closed the supermarket Sa Campo Pequeno in Lisbon. Ricardo Wang Yongwei became established in Madeira a few years ago and currently owns three establishments selling Chinese products in Funchal, among which the is Bazaar Macau, on the corner of Travessa do Cabido and Rua do Sabão. The Bazar do Povo was founded in 1883 by Henrique Augusto Rodrigues and subsequently managed by his family. It was acquired in 1995 by the Jorge Sá business group which has now given the right to operate to Wang Yongwei.